Medical Intuition
Carol knows firsthand, with 19 years of transformational energy healing experience that long-standing emotional issues and rigid "tribal beliefs" (family/tribe/religious beliefs)
create the foundation for illness and disease in the physical body. Even so-called "accidents" are attracted into one's experience when denial exists in the person's reality. The prescription for true healing comes only when one's spirit is ready to honor their emotional needs, identify what is not working in their life, and be open for change.

A good place to begin your return to health is to consider a medical intuitive reading. Medical Intuition is the process of scanning the body organs, system by system, the energy cha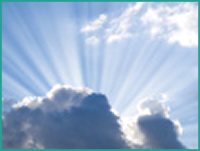 kras, and the auric field for indications of dysfunction, energetic congestion, allergy, or dis-ease. An intuitive medical scan can identify changes in the cells of a body organ well before it comes into the client's awareness. Even after a medical diagnosis by a physician has been made, additional factors can 'surface' through an intuitive reading that when addressed can help turn things around. Carol is a master dowser and utilizing body electronics, is alerted to body reactions/sensitivities, allergies, vitamin deficiencies, parasites/worms, and other aspects often missed with standard medical lab testing. Often times learning problems/brain fog in children can be linked to food allergies (such as wheat gluten) that our Western medical doctors are not trained to look for. Carol advises working closely with your physician and sharing information about nontraditional applications that are helping you whenever possible. Carol believes in bridging the best of Western medical technology with the application of holistic options such as medical intuition, natural reiki energy healing, and transformational hypnosis.
As a medical intuitive and professional clairvoyant of 20 years, Carol brings her heart-centered soul gifts into each reading, energy healing or hypnosis session. Her 'deep seeing' ability allows her to read very fine levels of energy within the body, chakra system, and auric field of her clients. Carol can detect problematic conditions in the body far in advance of the client's awareness, helping them to avert potentially advanced diagnosis. In addition to her inner sight, Carol can also feel emotions in her hands and the associated pattern for certain conditions such as, adrenal exhaustion, chronic fatigue, or chronic fibromyalgia, even cause of death when reading about a deceased loved one. Carol is a professional member of the International Association of Medical Intuitives.
Carol began offering medical intuitive readings to others after many positive client testimonials were reported. Carol's initial readings were corroborated via medical tests involving a number of women with breast lumps that were diagnosed as benign, precancerous and advanced cancer of the prostate in men, a polycystic ovary condition in a woman having difficulty conceiving, an ectopic pregnancy, and non-malignant brain masses of both men and women later corroborated by MRI and biopsy. Positive testimonials continue to flow in regarding Carol's accuracy and timely 'wake-up calls' alerting clients that they have a potential problem. Click to view Medical Intuitive Testimonials :
In a medical intuitive reading, Carol targets the co-factors contributing to the primary complaint and related emotional issues supporting the existing condition. She discusses the underlying core issues with the client and details positive steps to confront the current physical/emotional challenges in new ways. Carol advises her clients to consider emotional release therapy via Emotion Code Process to further raise the frequency of the emotional body to hold the new level of physical health attained from the implementation of a medical intuitive reading. Carol may suggest the use of positive affirmations, customized flower essences, stones, and vibrational sprays containing essential oils and gems...all known as vibrational remedies.
Due to the complexity and amount of information covered within a health reading, a medical intuitive reading is 1- 1/2 hours in length on average and covers important aspects to wellness. The 90 minute assessment involves a combination of inner vision scanning and energetic reading of all glands and organ systems, vitamin, mineral, and amino acid deficiencies, scanning for parasites/worms, heavy metals, food intolerances and allergies. Inner vision/ reading of the chakra system and health of the emotional system is also shared. Nutritive supplements and specific foods needed for healing to correct imbalances is determined via energetic dowsing to match the unique needs of each client. A complete summary/report of your health scan and chakra reading is provided via email with specific recommendations. This report/health summary requires a minimum of 6-8 hours to compile on the computer, as it is quite detailed, and absolutely customized for each client. Carol requests 48-60 hours or up to 2-1/2 days to complete as her schedule is full. Carol does not include weekend days in the 48-60 hour minimum.
Fees: The 90 minute assessment fee including the completed summary health report with recommendations is $250. Should the health assessment time extend beyond 90 minutes in length, as can occur with more complex health cases, the additional fee is $25 per quarter hour thereafter and added to the base fee of $250. At this extended rate an assessment that runs 2 hours for example, is $300 and a 2-1/2 hour assessment runs $350.
A health recheck of up to one year from the initial date of assessment is to determine the need for reordering supplements, adjustment of dosages, and to assess health improvements. The fee for a health recheck assessment (of up to one hour in length) is $195. Additional time is $25 per quarter hour. A detailed, updated health report is compiled and sent via email as before.
Sometimes during a 'general' reading a medical condition will "jump out" at Carol and she is ethically bound to report the condition to the client even when there was no request for a health scan. Carol's ability to read across distances(remotely) is as exact in substance and detail as a face-to-face session. Carol provides distance phone readings nationally and internationally on a regular basis. Carol also conducts profound distance deep-level energy healing(Magnified Healing or reiki) as recommended in specific cases and as agreed upon by both parties.
Carol's Disclaimer/Policies
Information given during a medical intuitive reading and consultation or other intuitive readings and healing services performed are intended to complement, not replace, the advice of your own physician, and/or other health care professional. Each individual is different and has specific needs, which may involve traditional medical techniques. Always consult with your doctor about your individual needs and any symptoms that may require diagnosis or medical attention and before starting or discontinuing any medication, course of treatment, exercise regimen, or diet. Although Carol Swanson adheres to the highest standards and professional ethics in regard to serving her clients, Carol can make no guarantees regarding effectiveness or outcome of any healing. Please take responsibility for your own health. All personal information received by any client is kept strictly confidential. There is absolutely no sharing of personal addresses or email with any other party. In addition, all credit card account information is immediately destroyed upon transaction approval and is never entered into a computer data base.
Click to view a limited sampling of a medical intuitive report :