Spiritual Classes
USUI SHIKI RYOHO - REIKI CLASSES
To become a Reiki channel for healing energy, one can be attuned to one or more progressive levels of the Reiki ray by a Reiki Master Teacher. Each level affords greater self-growth and empowerment, only requiring the individual to use it ethically. The completion of each class brings accelerated spiritual growth, change, and an increase in personal and global consciousness.
Reiki I Class has the student participate in a guided meditation which prepares him/her to receive the Reiki I attunement. This procedure involves the transfer of spiritual energy via symbols at various chakra centers; the crown, third eye, throat, and heart which opens one to the Reiki ray. It starts a 21 day cleansing aimed at clearing any vibration of a denser nature out of the physical system. Introduction of the chakra system, energy healing theory and application are covered and ethics are discussed. Table work is introduced and time is allotted to practice the Reiki energy techniques. As with all reiki levels, Reiki I is experiential in nature and unique in its effect upon each individual. Upon completion of 5.5 hrs of instruction the Reiki I practitioner certificate is awarded. Group instruction can extend to 6.5 - 7 hours. Cost: $150.
Reiki II Class involves a significant attunement building upon the first which further opens one to the Universal ray. Another 21 day cleansing cycle of the 7 chakras begins, bringing forth unresolved emotional and mental core issues from this lifetime or any other. Five new symbols used for healing are introduced; amplification symbol, heart healing symbol, the long distance healing symbol, an emotional-mental healing symbol, and a symbol to address past-life and interdimensional issues. Long distance (remote) Reiki energy healing is taught. Table work and healing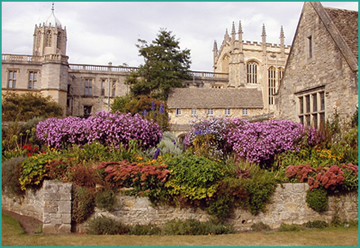 techniques using the symbols are covered. Upon completion of 5.5 hours of instruction the Reiki II practitioner certificate is awarded. Group instruction can extend to 6.5 -7 hours. Cost $150.

Reiki III Class provides a final high-level attunement that completely opens one to the full Reiki ray. The 21 day chakra cleansing period begins. "Breath of the Dragon" is introduced including new symbols which further refine the energy flow from the higher dimensions. This Reiki III class is linked with much fulfillment and growth as well as having a special blessing of its own. Students participate in the "water ceremony" whereby water is energized by the breath of life. Table work includes the use of all symbols given to date and to further one's healing style. A Reiki III practitioner certificate is awarded upon completion of 5.5 hours. Group instruction can extend to 6.5 to 7 hrs. Cost $150.
Reiki Master Teacher Class/Training and Certification is available for those who desire to empower others with the complete Usui system of holistic healing and spiritual growth. This Master Teacher class offers greater growth and responsibility for the practitioner to offer this training w with integrity, grace, and humility. Certificate of Reiki Master Teacher is awarded upon completion of 5.5 hrs. of instruction. Group instruction can extend to 6.5-7 hours. Cost: $200.

Recommended texts for reference include: Empowerment Through Reiki, Paula Horan $15.95, and Heal Your Body, Louise Hay $7.95.
Reiki classes of 1-2 people are taught in Carol's home on a weekday as soon as a scheduled time can be arranged. Group instruction of 3 or more persons requires a one day, Saturday or Sunday class, at another location in Janesville. Contact Carol for questions or registration.
Monthly Reiki Gathering is a gathering of reiki practitioners initiated into any level of reiki and from any lineage/teacher, who wish to meet others and exchange healing sessions. This event occurs monthly and has been offered since 1993! Participation in a Meditation Healing Circle with names (confidential of course) occurs for 20 minutes followed by healing sessions where two tables are utilized.

MASTER THE PENDULUM TO MONITOR HEALTH, CONDUCT SPIRIT RELEASEMENT, AND SPRITUAL HEALING
This class is open to all who are interested. No specific background in energy healing or intuitive development is needed, although helpful. This is a required course for Reiki students and needs to be taken before the Reiki III level class. 5.5 hours (Generally scheduled 10-4pm on a Saturday or Sunday)
This class involves the application of one's intuitive ability to dowsing skills using a pendulum. Pendulums are provided for use in the class.
Participants learn to:
This workshop is imperative for health care professionals, teachers, counselors, and caregivers who need to maintain optimum health and energy levels. It is a powerful class that will serve anyone in need of conserving and protecting their energy system amidst the sea of dense energy fields around us.

Cost: $75.00 per person for group class of 4 or more individuals /or $125 for individual instruction 3-4 hours.

Class hours: 10am -4pm, Saturday or Sunday

Location: Janesville area for group or my home for individual class. Other locations may be considered for 5 or more students within one hour driving distance of Janesville
Class date is TBA (to be arranged) and will be determined when a total of 4 or more students showing interest contact Carol for questions or registration.

MAGNIFIED HEALING WORKSHOP®
This healing art form was first introduced to Earth in 1983, through the inspiration of the Holy Spirit, the guidance of Lady Master Kwan Yin and the energy and wisdom of the Archangel Melchizadek. Previously, this healing method was used only in the higher dimensions by Ascended Masters to assist themselves, the Masters on Earth and mankind under special Divine dispensation.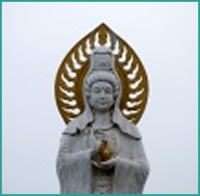 During this workshop, the student will learn the Magnified Healing® method to bringing forth energies from the highest source. Each person will practice the Magnified Healing® techniques upon one's self and other. Absentee healing is covered, including transplants and a final initiation sealing in the Magnified Healing® energies.

Magnified Healing® will enable the student to:
Heal the physical body by scanning, clearing, releasing, transmuting and reconstituting.

Heal the emotional, mental, and energy bodies, releasing old thought forms, habits and belief systems and replacing with new patterns. DNA/RNA will be activated and recoded.

Each student will receive a workbook with instructions fully outlining the Magnified Healing® process, a practice tape or CD, flower essence, and an energized certificate. A special essence** is included for daily use with the practice of Magnified Healing®. Bring a sack lunch or lunch on your own.

Class date is TBA (to be arranged) and will be determined when 4 or more students showing interest contact Carol for questions or registration.

The founders of Magnified Healing have changed the teaching criteria from a one day workshop to 2 days; 7 hours of class material taught on 2 consecutive days. Due to these stringent guidelines it is suggested you contact Carol directly for further information re locations offered and additional class cost beyond that listed below:
Class locations other than Janesville, Wisconsin may be considered for 4 or more students within one hour driving distance of Janesville.

Cost: $200 for 2 day workshop.

Actual cost of class materials to be ordered via trademartk: (with CD)/ $44 deposit or $36 (with tape) / $36 deposit. Deposits are made no later than 3 weeks before the scheduled date of class. $100 balance due on 1st day of workshop.

No partial refunds are granted if only one day of the workshop is attended. Attunement and certification is granted at the end of the second day of the workshop;.

** The special Magnified Healing® essence is required by trademarked system and is necessary to help process blocks and hold healing energies and higher vibration in the auric field. For additional information please visit www.MagnifiedHealing.com.

LEARN SELF-HYPNOSIS FOR INNER PEACE, WELLNESS, AND SELF-IMPROVEMENT
This class discusses the nature of hypnosis/self-hypnosis and the peace and empowerment that comes from moving into deeper levels of awareness. One will learn:
Relaxation and guided imagery techniques to increase depth of trance and success with hypnosis.
Repetition of the self-hypnosis technique to create a stronger connection with the subconscious mind, paving the way for positive change.
How to write effective and potent affirmations that reflect personal goals they wish to achieve.
How to incorporate their affirmations into the self-hypnosis method.
Participants will demonstrate self-hypnosis successfully during the class so they can perform it 'at will' in their home. This class requires comfortable clothing and a desire to have a new expansive experience!

Additional reading material helpful to this class is Shakti Gawain's book, Creative Visualization.

Cost: $75 for 3 or more students. Instruction for 1-2 individuals $125 each.

Location: Janesville area for group or Carol's home for individual class.

Upcoming Events
Carol's upcoming events TBA soon.